Distinguished Service Award 2016: Katie Adelhardt, CCLS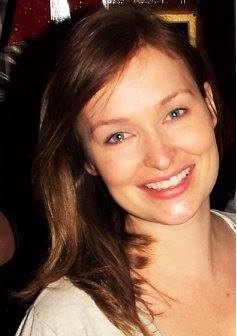 Katie Adelhardt, CCLS
Certified Child Life Specialist
Child Life Department
The Children's Hospital at Montefiore
The Pediatric Hospital for Albert Einstein College of Medicine
Katie Adelhardt Roche is a Child Life Specialist at the Children's Hospital at Montefiore (CHAM) focusing in the Hematology Oncology Pediatric Department.
Katie Adelhardt Roche, MSEd, CCLS received a BS in Communications with a minor in Psychology from Marist College in 2004. After a few years in the Public Relations field, Katie began volunteering at a pediatric hospital, where she was exposed to the Child Life profession. She quickly realized this field encompassed many of her passions and she chose to pursue certification as a Child Life Specialist. In 2010, Katie finalized her certification as a Child Life Specialist and in 2012 she completed her work at Lehman College for a Masters in Childhood and Special Education.
Katie has been working for over five years at CHAM as a Child Life Specialist working with the Hematology Oncology population. A large focus of her day is working with the CHAM patients living with Sickle Cell. Through her work with the young children and teens with Sickle Cell, she focuses on education of their illness to help increase their understanding of pain triggers and coping skills for their pain. Katie's professional training in the use of clinical hypnosis, guided imagery and Reiki provides alternative approaches for the children and teens working through their pain. In addition, Katie and her Child Life team provide a supportive environment in the hospital for the patients to have emotional outlets about their frustrations and therapeutic activities to assist in the communication of their feelings. Through group activities, social outings and special events, Katie and her team continuously reinforce to these young patients that they are more than their illness.
Through her work with children and teens with Sickle Cell she has observed that since they have been living with this illness since birth, it has become part of their daily life and many endure it without truly understanding it. Presently, Katie is working on the creation of child friendly educational books about Sickle Cell to help increase the understanding of this illness not just among those who live with it daily but also to promote awareness among the community.