Outstanding Service Award 2016: Interfaith Medical Center Honorees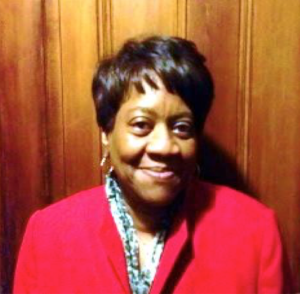 Gwendolyn Lewis, BS, MA, RN, CMCN, NEA-BC
Vice President, Nursing, Ambulatory Care
and
Nurses at Three North
Patricia Gayle
Seon Cort
Carmel Powlett
---
Gwendolyn Lewis, BS, MA, RN, CMCN, NEA-BC, Vice-President, Nursing, Ambulatory Care
Interfaith Medical Center, Brooklyn, New York
Gwendolyn Lewis is the Vice-President, Nursing, Ambulatory Care at Interfaith Medical Center in Brooklyn, New York. Ms. Lewis is responsible for providing nursing and clinical oversight for the Bishop Orris G. Walker Health Care Center, the Atlantic Men's Shelter, the Methadone Maintenance and Treatment program and the Primary Care Center.
Ms. Lewis worked closely with the leadership of Interfaith's Sickle Cell Program to open an infusion therapy center at Interfaith Medical Center in 2014 as part of a clinical trial study. Ms. Lewis has worked in a variety of settings including medical-surgical, intensive care, rehabilitation, managed care and a public school setting. She has held numerous leadership positions over her 39-year nursing career including Assistant Director of Nursing, Nursing Rehabilitation for Acute and Long Term Care for a 618-bed facility, Associate Director of Nursing, Clinical Learning and Development, Director, Family Center and Beacon Program, Director of Nursing Education, and Chief Nursing Officer. Ms. Lewis also served on the Board of Trustees for Kingsbrook Jewish Medical Center and the Rutland Nursing Home for twelve years and is a former member of the Board of Directors for the American Association of Managed Care Nurses.
Ms. Lewis is the President and Founder of A Family Place, Inc. a Brooklyn-based not-for-profit organization, founded in 2000, that provides educational and social service support for children and families. She is the President of the Newman Memorial United Methodist Church Community Development Corporation. Under the umbrella of the Community Development Corporation is an emergency food program that serves approximately 15,000 community residents each year for the past 30 years.
Ms. Lewis has held certifications in Rehabilitation Nursing, Gerontology, and nursing administration and currently holds certification as a RUGS II and PRI assessor, certified screener (IPRO), Master Trainer, The Chronic Disease Self-Management Program, Stanford University Patient Education Center, Master TeamSTEPPS trainer, Greater New York Hospital Association, and holds a certificate in the Fundamentals of Magnet through the American Nurses Credentialing Center. She is a board certified Nurse Executive, Advanced and a Certified Managed Care Nurse. Ms. Lewis holds a Bachelors and Masters Degree in Nursing from New York University, and is a candidate for a Doctoral Degree in Nursing Practice, Nursing Executive Leadership from American Sentinel University. Ms. Lewis was a 2007 fellow and 2008 Mentor in the Leadership Institute for Black Nurses, New York University College of Nursing, New York University. Ms. Lewis is a member of the American Nurses Association, the American Association of Managed Care Nurses and the American College of Healthcare Executives. She is active in her church and is a member of the board of trustees and the United Methodist Women.
Ms. Lewis is above all a wife, a mother and a grandmother. Her husband Clarence Lewis has been her biggest supporter throughout her career. She has three sons, Jermaine, Jerrell and Jason, two daughter-in-laws, Antonee and Sonia, two grandchildren, Adonai and Amari and a host of family and friends.   Her concern and compassion for people living with Sickle Cell Disease makes this recognition extremely valuable to her, because it comes from the patients themselves.